Bernal Hill Park is a special place

Red-tail Hawk, Number 5, Digital photograph, © 2011
__
wild in the city
I've been taking walks on Bernal Hill in San Francisco for 40 years—it's on my street at the top of a very steep hill. In 2011 I started taking photographs of the resident Red-tail hawks, landscape, wind, dogs and their people. Early this year, 2020 a female Coyote walked across the road in front of me. Bernal Hill park is wild in the city, a very special place.
Bernal Hill Park,
In celebration of a special place
Print Poster
2-Color (C,K) Process Print
10″ X 15″ © 2011
__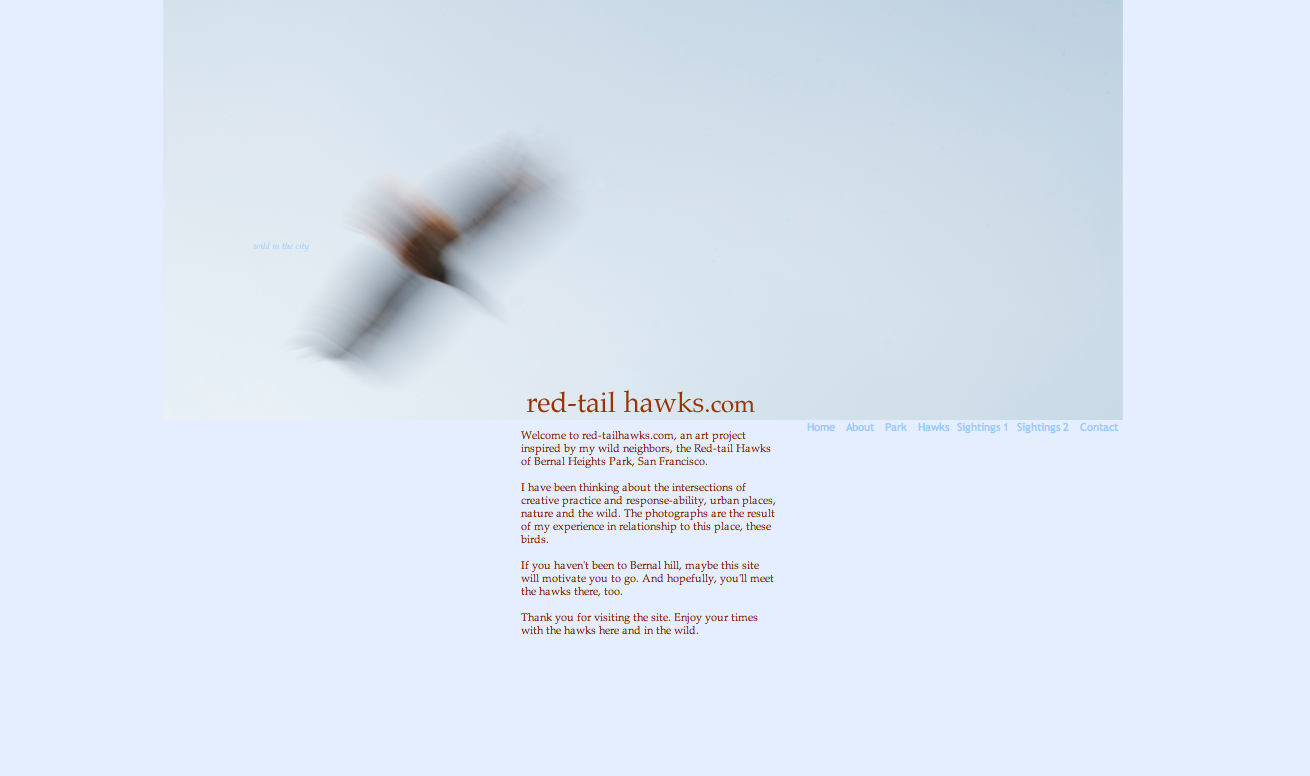 red-tailhawks.com
wild in the city
HTML website using Red-tail Hawk photographs and other images from Bernal Hill Park. © 2012
LINK-Click on the image to visit the site.